News
Soldier's Wife Arrested For Beating Step Daughter To Death
Nigerian Police have put in custody a woman in Port for the murder of her 10-year-old daughter.
The lady grew furious after her stepdaughter ate fleawort purchased by her husband who is a soldier. The man attached to the Nigerian Army was away at the time of the assault.
Reports suggest that when the alleged beating occured a female soldier attached to the same barrack intervened, but was ordered to back off by the woman's husband.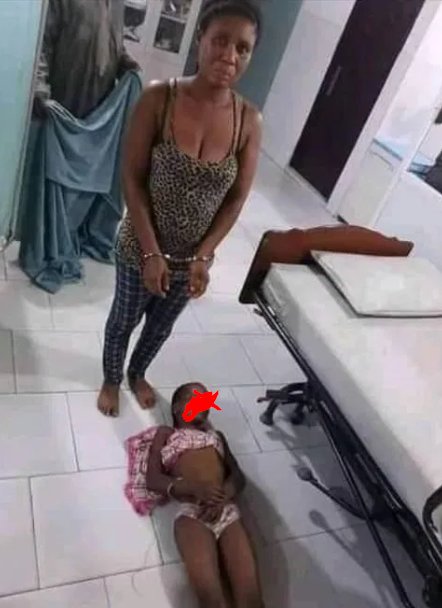 Soldier's wife arrested for beating stepdaughter to death (graphic photo)
The 10-year-old girl slumped and died after the step mum continuously beat her after the female soldier retreated. She was confirmed dead before reaching the neighbouring hospital.
The soldier and his wife have been put under detention by officials of the 6 Division of the Nigeria Army in Port Harcourt.
Facebook Comments