News
Pwani Oil Distances Itself From The Controversial Anita Nderu Fresh Fri "Endorsement" – (Video)
Kenyan Twitter was ablaze -the better part of Thursday afternoon after a controversial clip surfaced showing radio personality Anita Nderu in her kitchen performing theatrics with two men believed to be aficionados in the LGBTQ community.
Raunchy scenes made the setting in the kitchen, the way the three carried themselves rattling netizens who bashed them, having Anita Nderu on top of the trending topics.
Fresh Fri, a leading edible oil manufactured by the Mombasa-based Pwani Oil Ltd, was spotted in the kitchen netizens mistaking the scenes for an endorsement sponsored by Pwani Oil.
The company would have fallen at odds with the twitter community were it not for its fast response to clear the air.
While many had already begun to believe that the clip was filmed for advertisement purposes, Pwani has distanced itself from the clip saying it had not engaged Anita Nderu for any product placement or advertising.
The clip has set the net in buzz, Anita Nderu getting herself on the grill for denting the reputation of the brand that is Fresh Fri. She was trending at number one.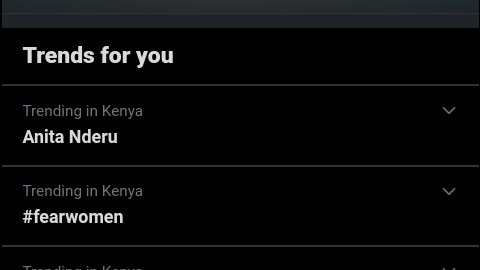 Below is how KOT feasted on her:
Facebook Comments