Entertainment
Edgar Obare 'Serves Tea' On Alex Mwakideu – SCREENSHOTS
Vlogger Edgar Obare is yet not done with your favorite celebrities. Sometime back in a chat with a local blog, Obare defended his course of bringing to light the dark side of Kenyan public figures. This was after he was asked why he has so much zeal in following other people's lives. He maintains since they are public figures, their lives then become subject to scrutiny.
Close to a week ago, the Youtuber took the net by tides after he exposed the now infamous "boys club" which came to be known of running after and putting down a clique of ladies before sharing amongst themselves.
The 'boys club' also had Jalang'o as one of its members.
The club was under fire by social media users compelling Jalang'o to come out clean before doing some kind of apology.
Jalang'o aside, his 'Teannes' as he calls himself has landed on another big name in the Kenyan radiosphere, Alex Mwakideu.
According to Obare, Mwakideu is seeing another woman despite being married to one Mariam Mbela.
Mr. Obare was served with screenshots showing the Milele FM presenter sexting with one Miss Barungi who is also believed to have ever worked with Mwakideu both in Radio Maisha and in Milele FM as a producer.
The messages insinuate the two have been out together, Mwakideu getting on netizens' grill for being wayward while he has always painted his as an image of a virtuous family man.
The Milele FM broadcaster has resorted to silence, only time and the magnitude of the pressure by netizens to determine whether or not he will be out to accept the allegations brought out by Edgar Obare, the 'tea master'.
Obare has reached the two seeking their take on the matter with none replying back.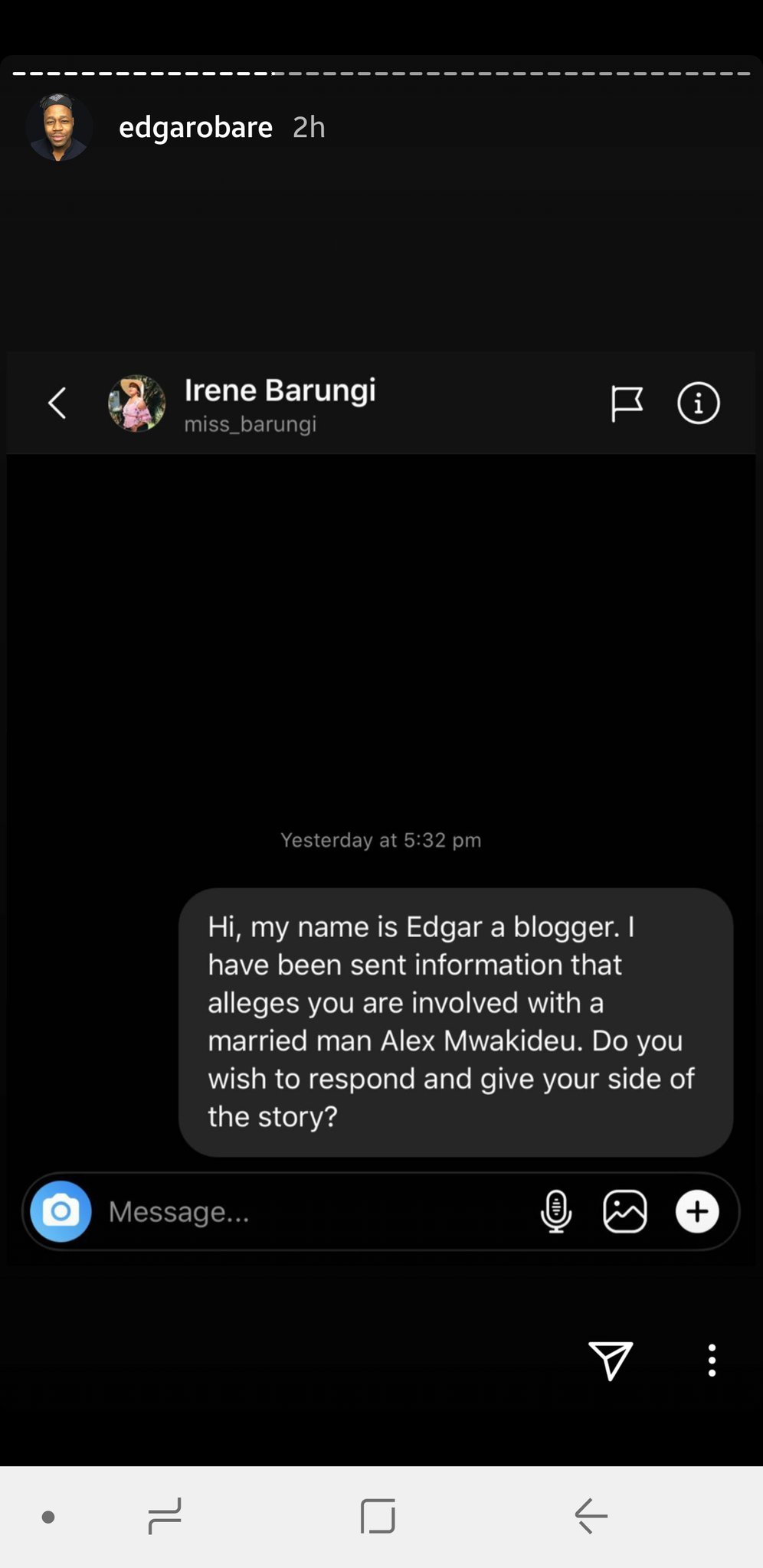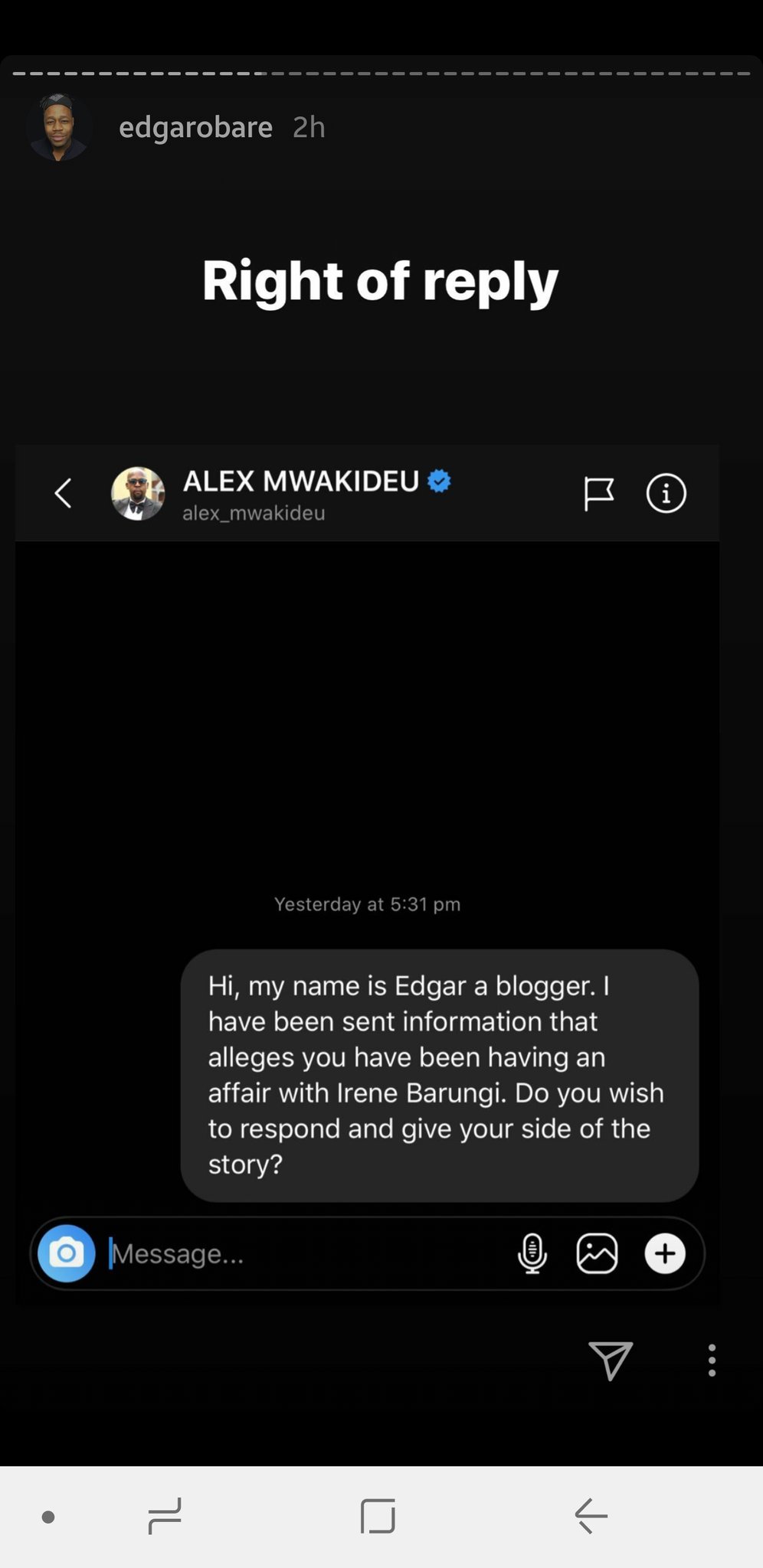 Do you have any Breaking News Story? Would you like to be published on breakingnews.co.ke? WhatsApp us on +254 795 784 349, or Email news@breakingnews.co.ke now!
Facebook Comments